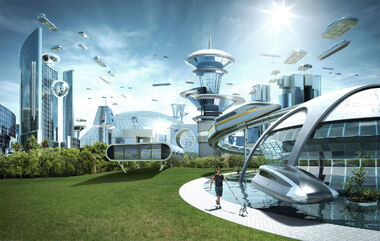 Cereus is the huge city located at the main continent of Sollaris, also known as the White City or the City of Light. The huge metropolis is mostly dominated by large buildings and structures which capture the light given off by the four stars and sets the great city in permanent daylight.
The Luxen and some of the Alten races are the residents of this great city and have evolved technology over time so that many citizens travel by hover-vehicles. Cereus is enveloped in white, with most buildings being an icy blue, alabaster, or covered in mirroring plates and solar panels.
Cerean City Mall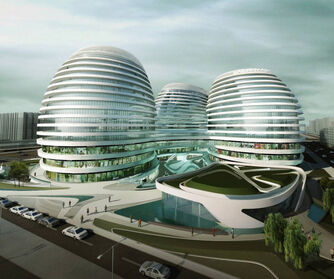 The main shopping mall located in central Cereus, being the largest and most popular place for Sollarians to buy the latest and trendiest items.
Centura ParkEdit
A lovely park in central Cereus where foliage flourishes, and there is even a little pond. Residents of Cereus enjoy going for jogs or walking their various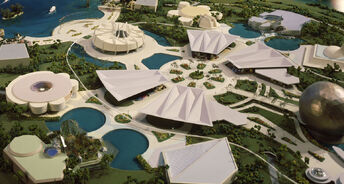 pets on this land.
End of the Line ClubEdit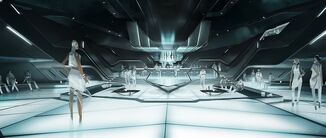 This is an all-age club up on the top floor of Cereus's tallest skyscraper. The lighting of the area is dimmed, while electric blue lights dancing across the room. All of it give off an energetic vibe in the place.
Promenade PlazaEdit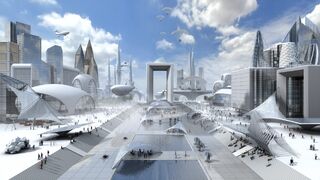 The Promenade Plaza is the heart of Cereus, where most establishments and businesses can be found.
The long walk is always lined with street performers and food stalls. There is also a bandstand near the center of it where anyone can showcase their talents.
Other Popular PlacesEdit
Café la Lumière - a cafe most famous for dating couples
Cerean Local Pool
Flavaboom - a smoothie, frozen yogurt, and ice cream shop
Marble Caked - a quaint shop that sells delicious cakes and delicacies
Nightlight Bar
Slide & Dine - a fast food restaurant most famous for students of the Institute
Xorphius's - a fancy and expensive restaurant